Software Ugeo
The advanced platform for your Geomarketing research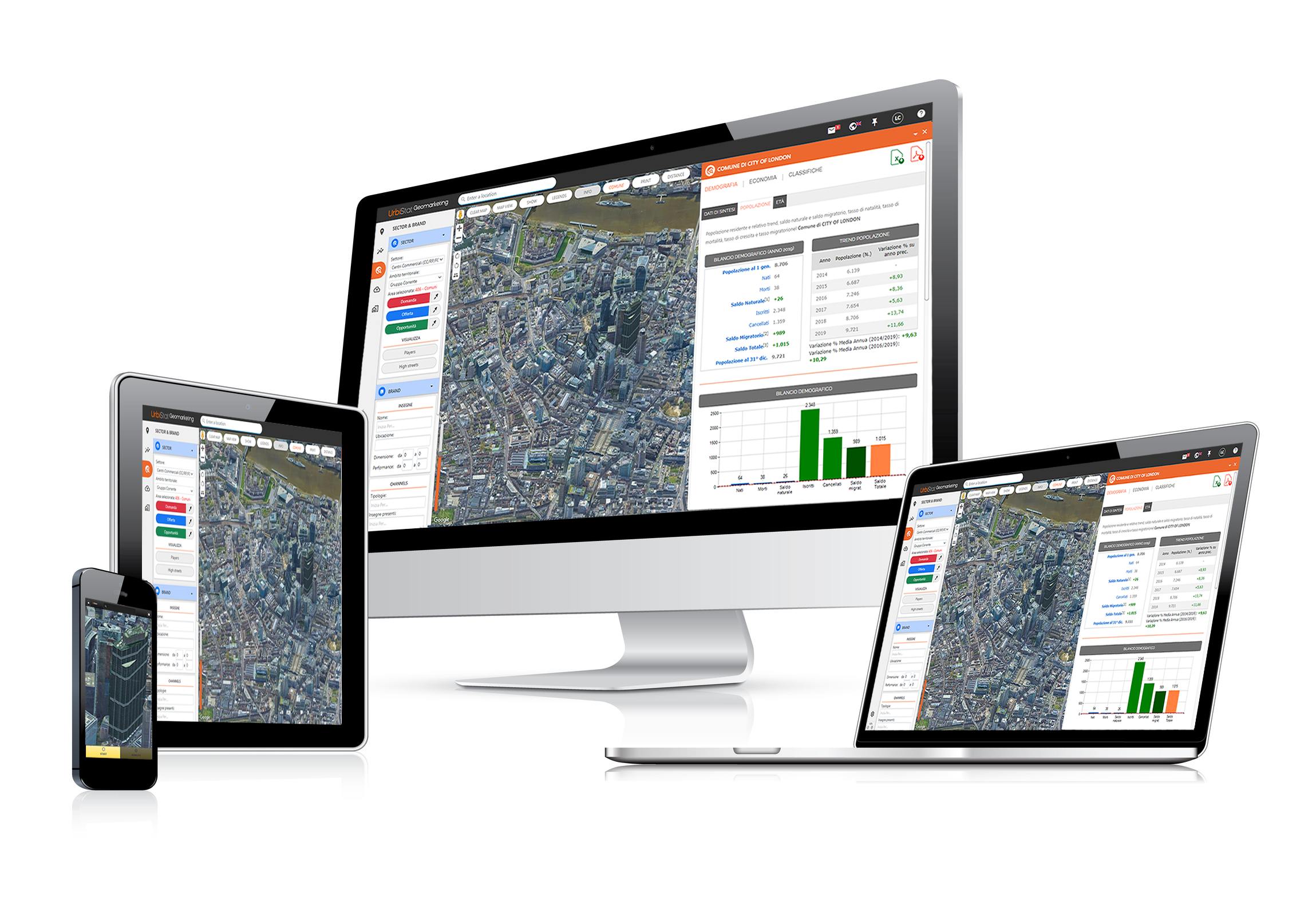 Online
No installation. Automatically updated. Working with many devices (smartphone, tablet, computer, touchwall).
Multi Countries
Geomarketing analysis in more then 25 Countries.
Always updated
Demographic data, socio-economic data and industry players are always available at the latest update.
Google Maps
Based on Google Map it has a user friendly interface.
24h / 24h
Always accessible everywhere you are.

Multilanguage
6 languages available.
Modulable
Make your subscription with the functions, databases and countries according to your needs.
Google partner
It uses Google technologies to query, georeferencing, and displaying large amounts of data.
Modules / Functionalities
All the analyzes within the uGeo platform are realized through the development and application of econometric and statistical-gravitational models elaborated by URBISTAT and will be explained to the client more during a meeting.
Countries available

more than 35 countries
Available Countries:

Albania
Austria
Belgium
Brazil
Bulgaria
Croatia
Colombia
Cypro
Czech Republic
Denmark
Estonia
Finland
France
Germany
Greece
Hungary
Italy
Kosovo
Ireland

Latvia
Lithuania
Luxembourg
Netherlands
Norway
Poland
Portugal
Romania
Russia
Serbia
Slovenia
Spain
Slovakia
Sweden
Switzerland
Turkey
Ukraine
United Kingdom
United States
Request a demo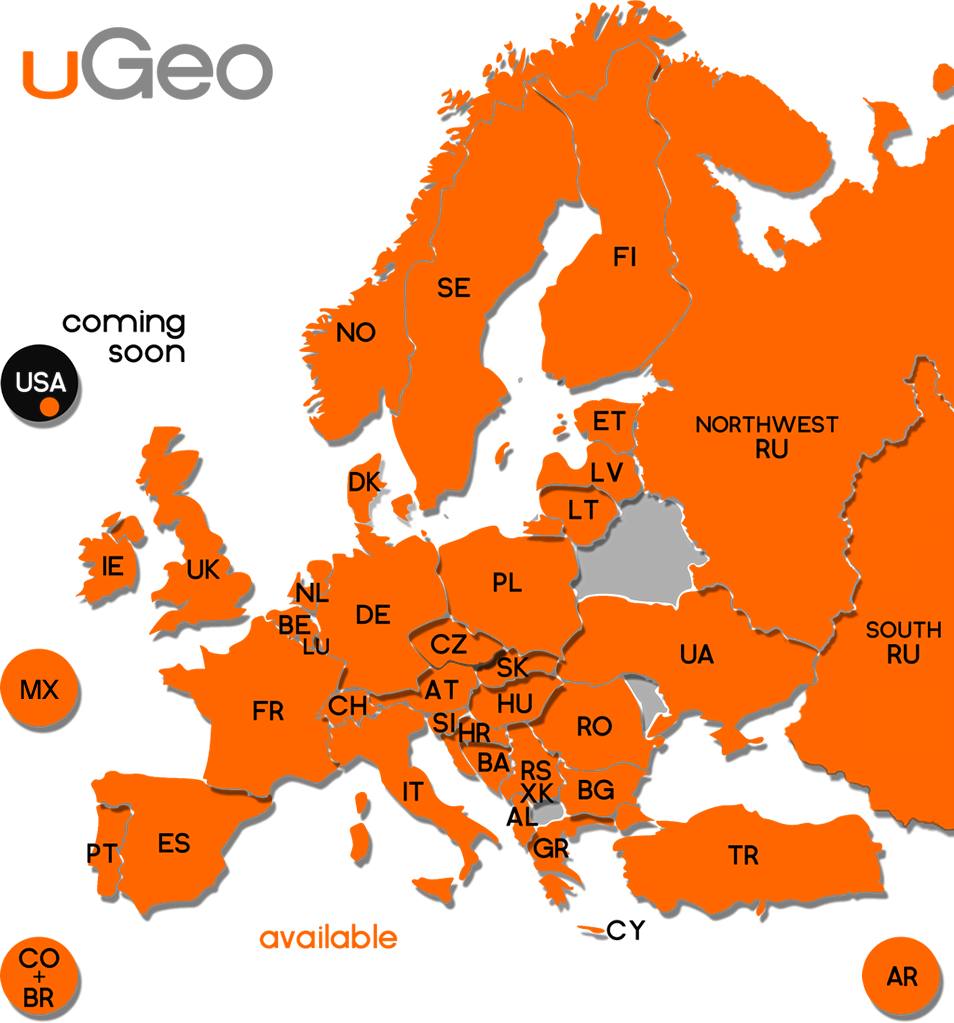 Modules available by Country
Prices
We offer personalized subscriptions plans. Write us your needs and we will give you a free quotation.
Contact Us