What is Geomarketing
Geomarketing is the analysis of demographic and economical data of a territory to plan marketing strategies. By using a digital map users can display information about competitors, consumption, distribution, fidelity cards, estimate turnover, additionally you can use them to  make presentations.
Geomarketing is a modern approach used in the modern trade and the reorganization of retail types.
The ease of use and the automation of procedures allows you to save time and money.
Today, there are many softwares that can provide you a better understanding of the territory. However that's not enough. All investors needs to have a competitive advantage over their rivals to successfully compete on the potential market.
uGeo® geomarketing software will provide that advantage.
Geomarketing helps your business
In the past planning a business strategy was very difficult and expensive: weeks of studies, many time spent by finding information, sheets full of accounts and predictions similar to the toss of a coin. Modern technology can easily display data in a Map, generate report and predict future scenarios.
By using a computer, a tablet or a smartphone with a few clicks or taps you will have all the data located on the territory as population, consumption, POI, corporate headquarters, competitors, fidelity cards and more are concerned.
In a complex system such as the modern economy, it's of fundamental importance identifying recurring trends in customers purchase behaviour so as to estimate the future spending patterns. For example, a person purchases depend mainly on the time taken to reach a point of sale (depending on streets type, traffic, parking) and from his income. Knowing these two variables for the population around a store you can estimate the turnover as well as make prediction of new openings.
This is a simplistic example, but it gives an idea of how you can match territorial and economic data.
Common Geomarketing operations
A Geomarketing study is usually composed by this steps:
Choose a location on a advanced Map view
Set the position on a Map where you have to make the analysis.
Adjust Map Zoomor other Map features
You can consider the territory from a entire Country to a small district.
Display Competitorsreal or in future scenarios
Show your competitors from our database or by manual editing.
Compare data with tables and graph
Easy way to consider the data in their entirety and make comparisons.
Display report and export pdf, excel or printing data
Make beautiful and professional presentations with your common software.
Take decision, reach results be more competitive
Save time and money: estimate turnover, understand competitors stategies, find new customers.
How can Geomarketing help you
Geomarketing is a modern approach to analyze business on territory. Many variables like people, competitors, consumptions, streets availability are analyzed together to predict and evaluate the best area where to locate a business.
 Planning your business strategies
 Analyzing competitors
 Estimate turnover
 Choose the best location
All of this allows companies to have a better position in the market and studying
possible scenarios before they happen.
More competitive
Time gained
Money saved
Plan decisions
Geomarketing ad-hoc researches
The Research Branch of UrbiStat do ad hoc studies and researches and tries to meet the most demanding requirements of the Retail industry.
The processed products can be summarized into 3 categories:
  Feasibility studies
  Field analysis
  Simulations
In particular, through the application of gravity models of trade, we can obtain estimates relating to:
  Turnovers produced by a new opening (dealer)
  Number of visitors per year of a new Shopping Centre
  Potential market for a certain product sector
  Identifications of the most productive areas
  New performances derived from the changes in the current scenario (new road buildings, expansions, openings, closings, etc.)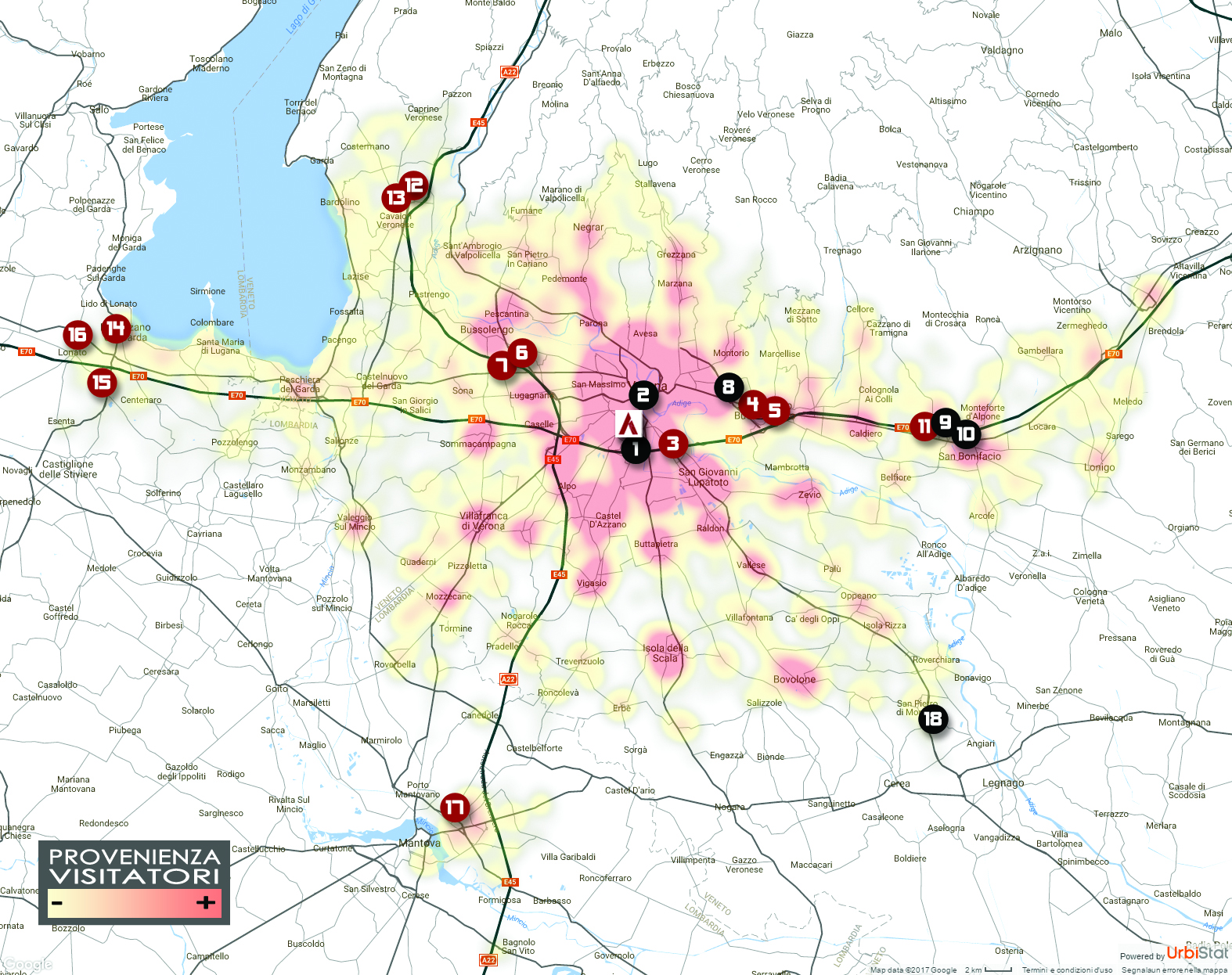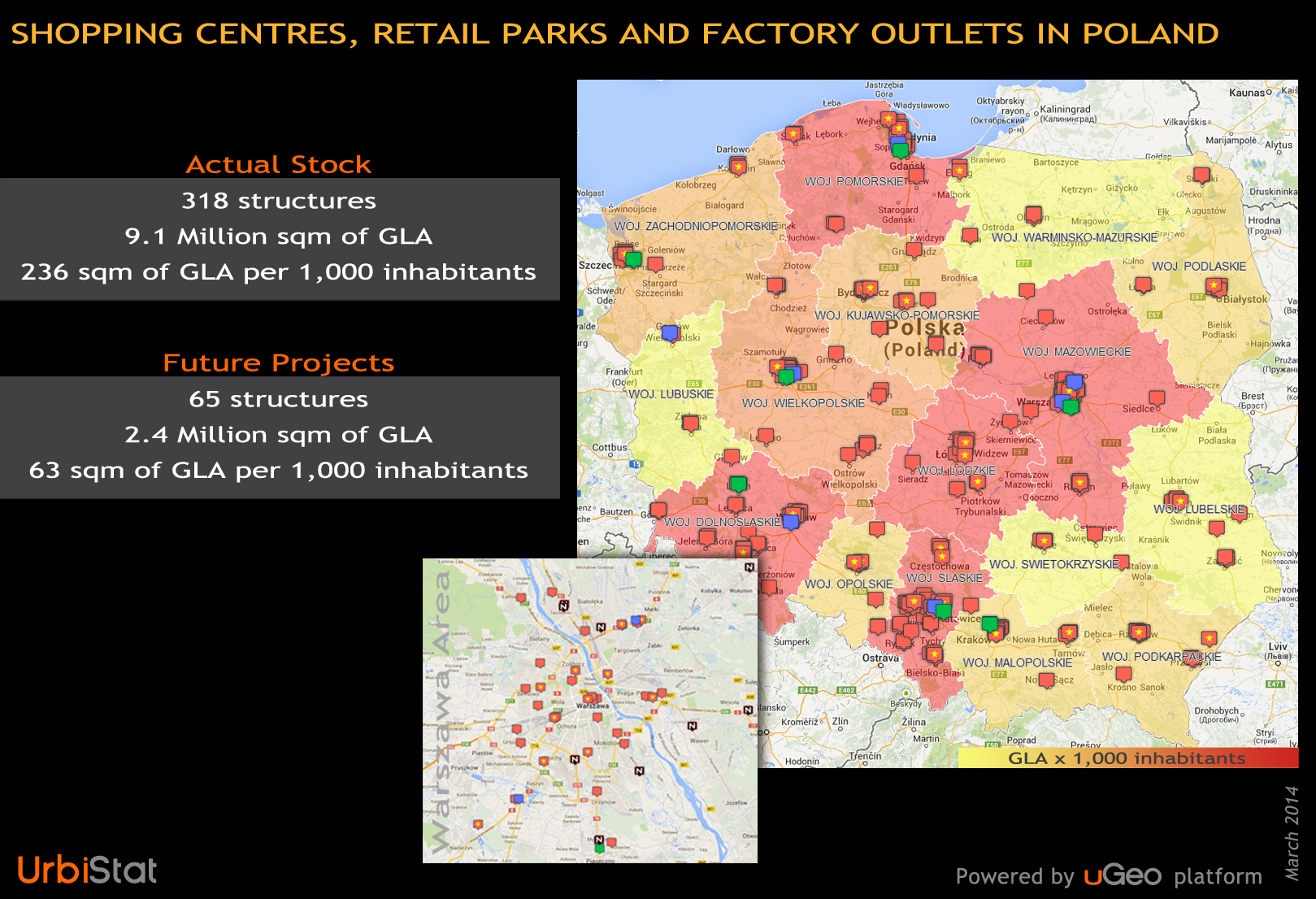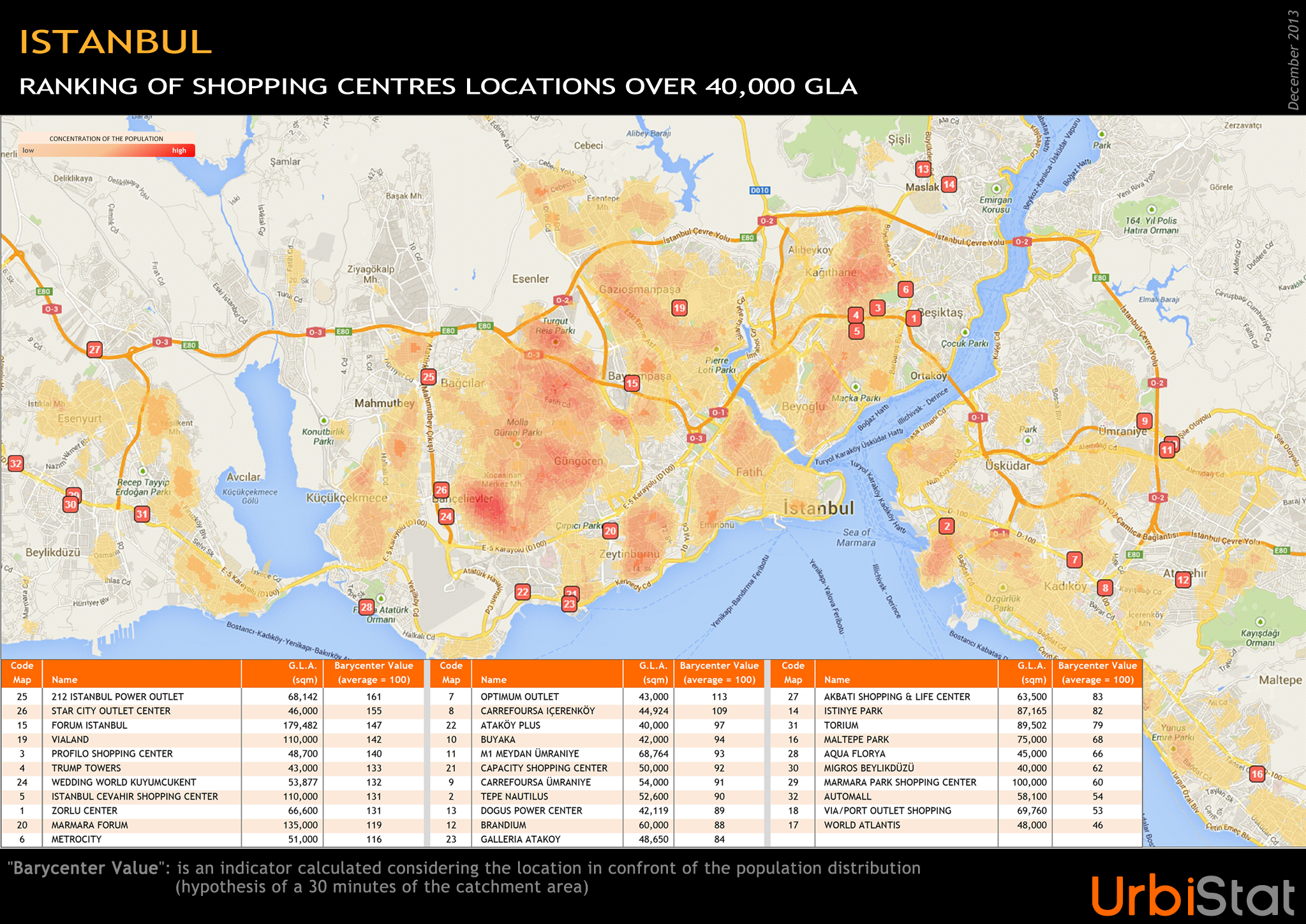 Program & Software
The strategic importance of the Geomarketing consists of creating a correspondence between the socio-economic data and the estimated location on the territory to which they refer.
When we want to carry out studies on customers or on competitors, it is required the geocoding of the points of interest in order to make smarter choices based on the target, the network and the risks. In addition, "map" the data to conduct Geomarketing analysis gives greater precision and confidence to most of business decisions.
Urbistat is able to provide a very advanced Geomarketing software, uGeo, but also very easy to use for the analysis of data on a specific territory.
Available online 24-7 on PC, Tablet and Smartphone. It allows to get extremely precise Geomarketing analysis. Constantly updated and entirely developed on the interface of Google Maps to offer a complete and intuitive control of the territory. This is done with the purpose to achieve the greatest competitive positioning in the market of the most of European countries.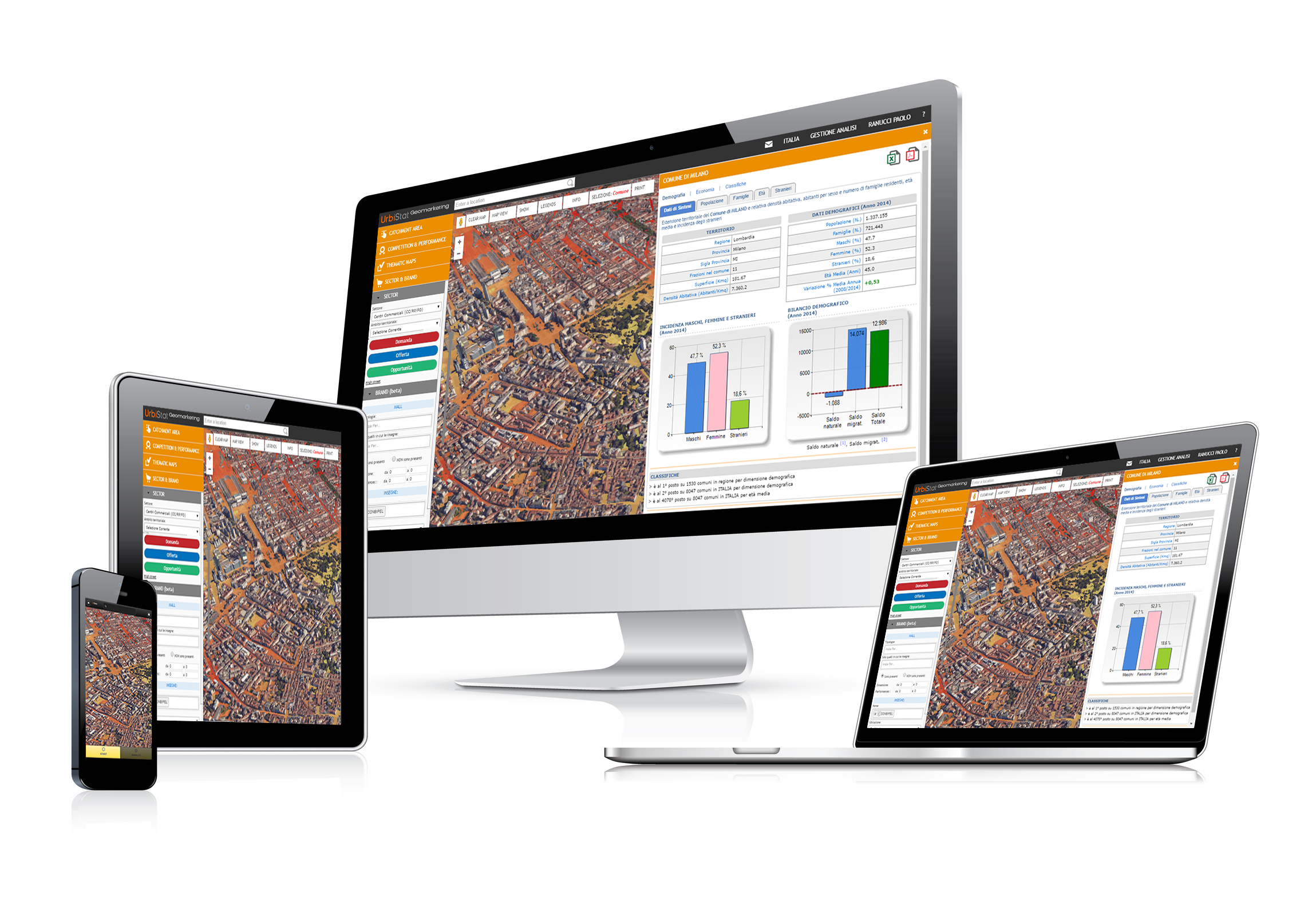 Do you need a Geomarketing software?
uGeo is the Geomarketing Software by Urbistat. With uGeo you can make easily sophisticated marketing analysis and studies over many Countries. You don't need any CD or DVD, it is based on Google Maps and accesible with any devices. Try it now.