Are you looking for the updated cartography of the postal codes in Italy? UrbiStat is able to provide files in shape (shp), kml, svg, json, pdf format of Italian Postal Codes.
The ZIP codes are often used for geomarketing studies on the national territory. Updated information are very important to have accurate analysis.
It is possible to use the ZipCode files in various GIS software.
Contact us to find out more.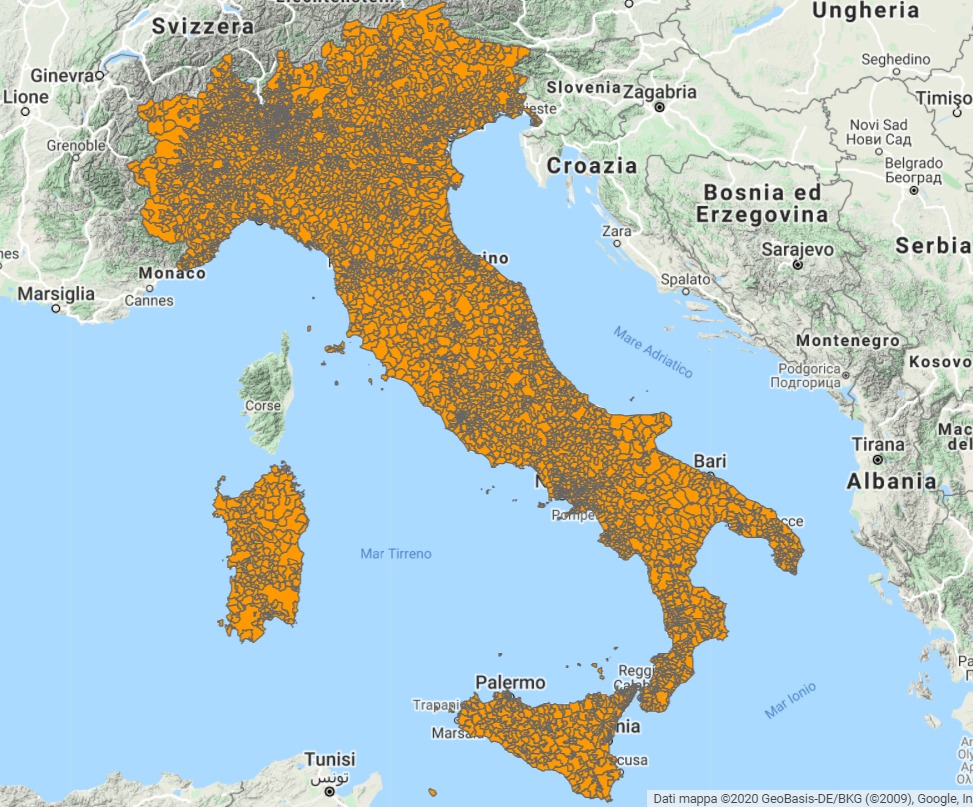 Alternatively, we can offer a subscription to the uGeo platform, in which you will already find the mapping of the ZIP codes with the possibility of carrying out Geomarketing analyzes. For each ZIP code it is possible to have different information such as:
population
kmq
families
males / females
foreigners
age classes
income
consumption
employment / unemployment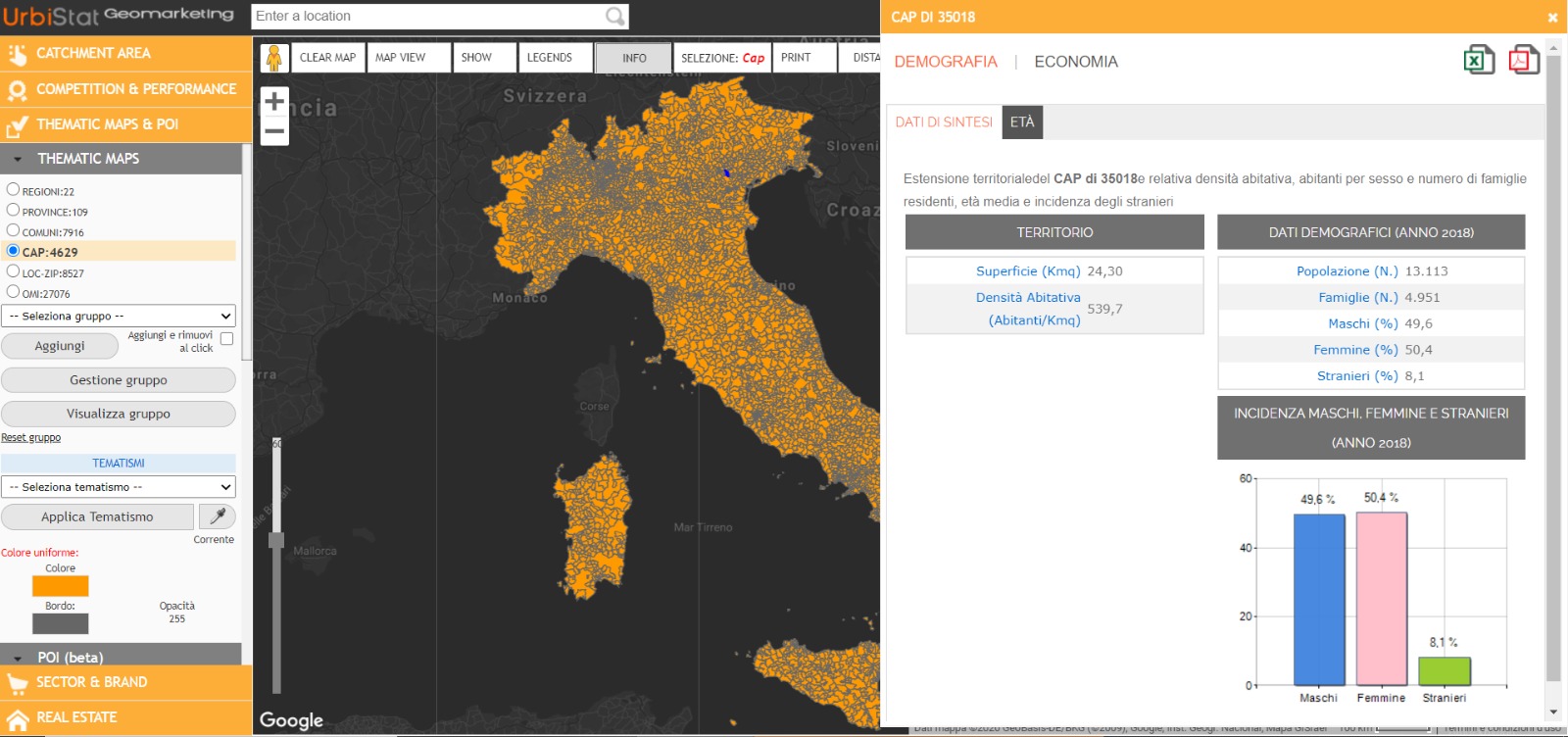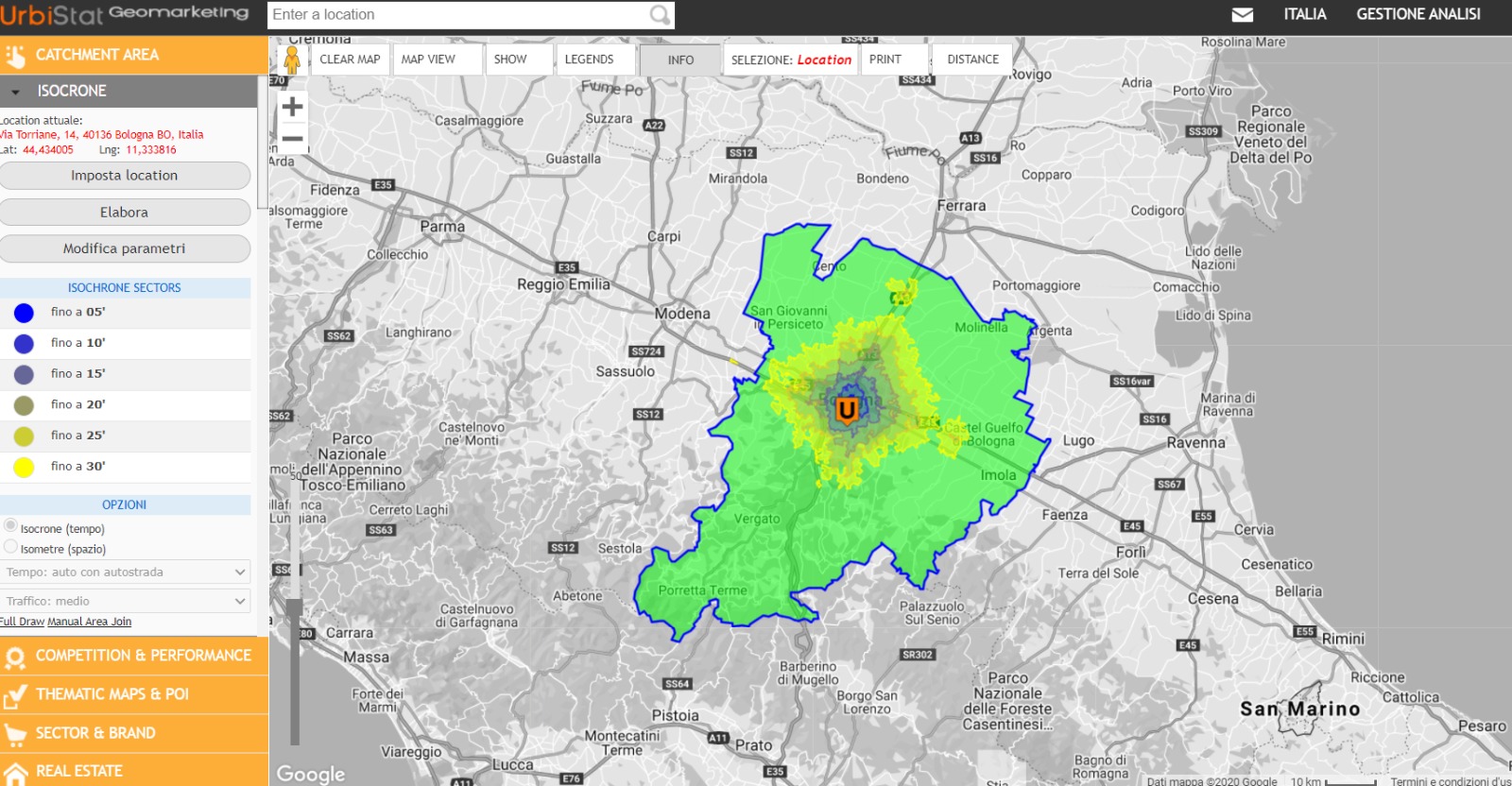 Furthermore UrbiStat can make the customer download ZIP Code maps for the countries:
Contact us for a free quote.